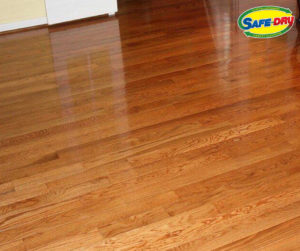 Do you want your hardwood floors to shine like they did when they were first installed? Hardwood floors can add beauty and sophistication to any home, but they require special care and maintenance. With the right hardwood floor cleaning service, you can keep your floors looking great for several years to come.
When it comes to taking care of your hardwood floors, regular cleaning is key. Dirt and debris that accumulates over time can cause scratches and dull the finish of the wood. Professional cleaning eliminates this buildup while also helping to protect your floors from further damage. Plus, it's much easier than trying to take on the job yourself with a mop or rag!
Finding the right hardwood floor cleaning service doesn't have to be difficult. Whether you're looking for a one-time deep clean or ongoing maintenance services, Safe-Dry of Cypress is here for you!
Benefits Of Cleaning Services
Maintaining a clean and healthy home environment is important for many reasons. A professional hardwood floor cleaning service can help make this task easier, while also providing a range of other benefits.
Hiring an experienced cleaner can save you time, money, and energy. Safe-Dry's professional cleaners are trained to use the most effective tools and techniques to ensure your hardwood floors look their best. They know which products to use, how long to leave them on the floor, and what safety precautions are necessary for each job. Our technicians can also offer tips on how to maintain your floors and keep them looking fresh in between cleanings.
Safe-Dry's cleaning services also provide peace of mind; we take care of all the details so you don't have to worry about it. Our extensive knowledge ensures that your floors will be properly cared for without damage.
Contact Us Today!