Professional Tile And Grout Cleaning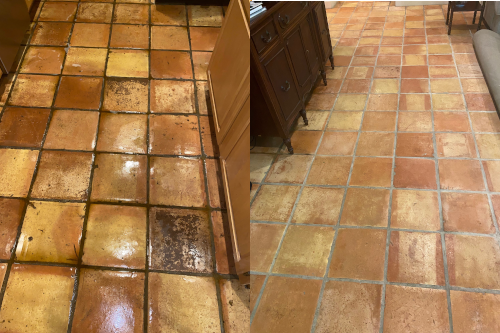 Cleaning tile and grout is a difficult, time-consuming task, often requiring a professional touch. Safe-Dry's professional tile and grout cleaning services offer an efficient, cost-effective solution for restoring the look of old or dirty tiles.
The first step in professional tile and grout cleaning is to properly prepare the area for treatment. This includes removing dirt, dust, debris, stains, and any other contaminants from the surface of the tiles. Once this step is completed, a specialized cleaning agent is applied to the areas to be cleaned. The cleaning agent breaks down dirt particles and allows them to be removed more easily with a high-pressure vacuum or steam cleaner.
We also use specialized tools such as rotary scrubbers and brushes to remove stubborn stains and dirt buildup that cannot be removed with regular cleaning methods. After these tools are used to deep clean the tile surfaces, a sealer can be applied that helps protect against future staining and wear. The entire process of professional tile and grout cleaning helps restore tiles to their original appearance while protecting them from further damage.
Why Clean Tile And Grout?
Tile and grout can be difficult to clean, as dirt and grime easily accumulate. Neglecting proper cleaning of tile and grout can lead to permanent staining and discoloration. However, with regular maintenance and professional cleaning, tile and grout can remain looking like new for many years.
There are many benefits to maintaining the cleanliness of tile and grout. Clean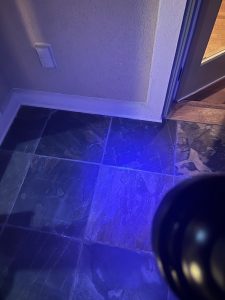 tile repels bacteria, mold, mildew, and other contaminants that may have harmful effects on health. Regular cleaning helps prevent the buildup of soap scum in showers or bathtubs as well as protecting countertops from oil or food stains. This level of protection not only keeps surfaces looking beautiful but also prevents costly repairs down the road due to water damage or other issues.
In addition to being aesthetically pleasing, clean tile is also easier to maintain than its unclean counterpart. With regular maintenance such as sweeping and mopping, dirt is removed quickly before it has a chance to settle into the porous surface of the grout lines which can lead to staining if left unchecked. Professional cleaning services can make short work of any heavy-duty dirt buildup that may have occurred over time.